What is Social Media Marketing?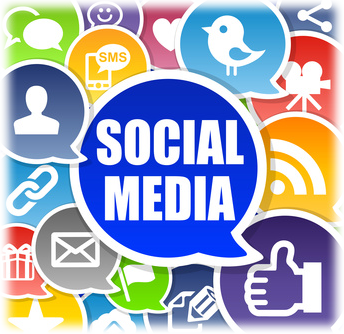 Social media marketing refers to the process of promoting products and services through social media sites. Social Media is not going away any time soon. In fact, some believe that it will be the center of future marketing and advertising. If you are like most people, you probably have heard of Facebook, Twitter, and Linkedin. These social media sites help build relationships and allow companies to interact with their followers. This personal interaction can create a feeling of loyalty into followers and potential customers. An additional benefit is that social media sites allow followers to repost a message that was posted by your company. By repeating your company's message, followers are able to reach even more people.
In order for Social Media marketing to be effective, you need to spend a considerable amount of time. Social Media is not magic and you will not see results overnight. Remember that building relationships takes time. This is also true when it comes to building your presence in the internet.
How Can Social Media Help Your Business?

Customer Feedback
With the ability for your customers to speak to you personally, ask questions and post comments, social media sites can help you hear what your customers are saying. Social media allows you to get feedback from your audience so you can see what is, and what is not working in your business. Getting this type of feedback from customers can mean the difference of you or your competition being number one in your field.
Powerful Word of Mouth Advertising
Another benefit to social media is that people can recommend your product to their family and friends. This can instill more trust in your company since real people are recommending the products, as opposed to an actor in a television commercial. Unlike traditional word of mouth advertising, your customer testimonials can easily reach many different social networks quickly.
Your Social Media Marketing Experts


Building your reputation as a business is key and can be done with a variety of techniques that we have learned through our 25 years in the IT industry. Our own websites rank on the first page of Google® for very competitive terms, in a very competitive market. It's important to know which social networks are used among your customers, clients, or patients, for social media marketing to insure you're not preaching to the wrong choir.
We utilize multiple social networks and use the most appropriate channels for your target audience. We take the time to get to know you as a company, so that we can establish your goals, define your market, and provide the best possible marketing strategy for your business.