What is Social Bookmarking?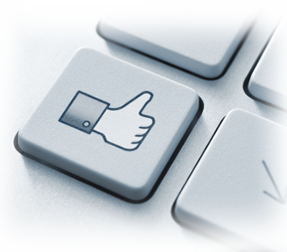 Social bookmarking is a social media tool that allows users to store, organize, and share bookmarks of web pages. It allows users to add tags that are descriptive keywords, making it easy to categorize and differentiate between the different websites. Users can choose to either make their bookmarks private or public for anyone to view. Once bookmarked, users can find other sites that are similar allowing your business to be seen. This also allows for easy indexing for search engines, which means an increase in your link popularity.
Each time your site is bookmarked it creates an additional link to your site, which can spread to other sites. These additional links increase your page ranking and can also increase your overall traffic to your site. This traffic can include bloggers and media personnel that comment on your site giving you extra publicity. It also has the ability to show us how many people have bookmarked your site. This will give us an idea of how popular your site is also enables other social bookmarking users to find your site simply by clicking on another users bookmark.
How Social Bookmarking Can Help Your Business

One of the main advantages to using social bookmarking is the ability to use it as an alternative to a search engine. While search engines use algorithms to show relevant information, social bookmarking takes the actual users to make up the foundation of results. Therefore, the more people that bookmark your site, the more popular it becomes.
A large number of people bookmarking your site will show that your site has relevant information and that you are a trusted expert in your field. Users can share bookmarks with their friends, giving your brand the potential to reach many different people who may have not have found you otherwise.
With all of these benefits of social bookmarking, the amount of time that is used in the process directly influences the amount of results that you can receive. That's why it's best to allow us to use our time and knowledge of social bookmarking to promote your company.
Social bookmaking is just one more tool that we use to get your name out there, promote you as a company, and build your name as an expert in your field.