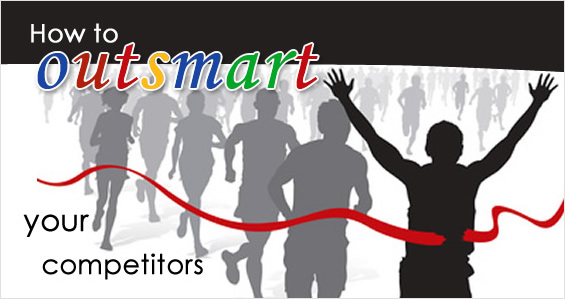 Michigan SEO Company Gives Tips to Out Rank Your Competitors on Google
When creating a website or updating an existing site, you should always keep on thing in mind: beating your competitors on Google. This means, showing up in the ranks before all of your competitors in a Google search. You may be asking, "How do I get my site to the top?" which is a great question. The answer is planning and research.
When you think about your company, what keywords come to mind? If you are a landscaping company maybe terms like outdoor living space, softscape landscaping or lighting would work. Think of some keywords that fit your company well and do some research using tools such as Google AdWords to find out what words will work best for you in a search.
Once you've completed your research, head over to Google and type in your keywords. What sites come back in the results? It is important to study these sites as they are your competition. Too often this step is skipped by Michigan SEO companies and website owners. Knowing your competition is a key factor in reaching the top of the Google ranks.
What to look for when researching your competitors
Backlinks – Make sure to pay attention to the links your competition has on their site. How many links do they have and where are they to? In order for you to out-rank your competitors, you will need to have more links than they have.
Page Count – When Google performs a search, one thing it looks for is the number of pages a website has. Your competitor may have 10-15 pages of material and close to a hundred blog articles. If this is the case, it may take you some time to outrank them. However, if the competition has small 1-2 page sites and are not utilizing their blog, outranking them may be easier than you think. However, once you have reached the rank that you desire, do not stop blogging or creating pages for your site. Keeping your site fresh and up-to-date keeps Google coming back.
Use Online Tools – There is a handy tool available called Google Alerts. This tool can be used to monitor your competitor's online activity. Simply enter the name of your competitor and how often you wish to be updated and Google will let you know of activity. This tool can also come in handy for your own brand reputation monitoring. If you enter your own brand name, anytime your brand is mentioned somewhere online, you will be notified.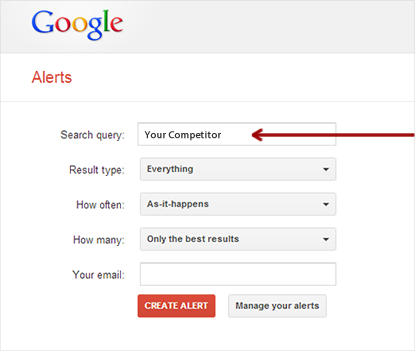 Michigan SEO Company Gives Tips to Out Rank Your Competitors on Google
Spyder Byte Media is a Michigan SEO Company located in Shelby Township,  that has helped hundreds of Michigan business owners with their internet marketing needs. Whether you need to increase your Google ranking, or need help with blogging and social media,  Spyder Byte Media can help you get more leads, more clients and more revenue.
Michigan SEO Company Gives Tips to Out Rank Your Competitors on Google